Tuesday, November 5th Matters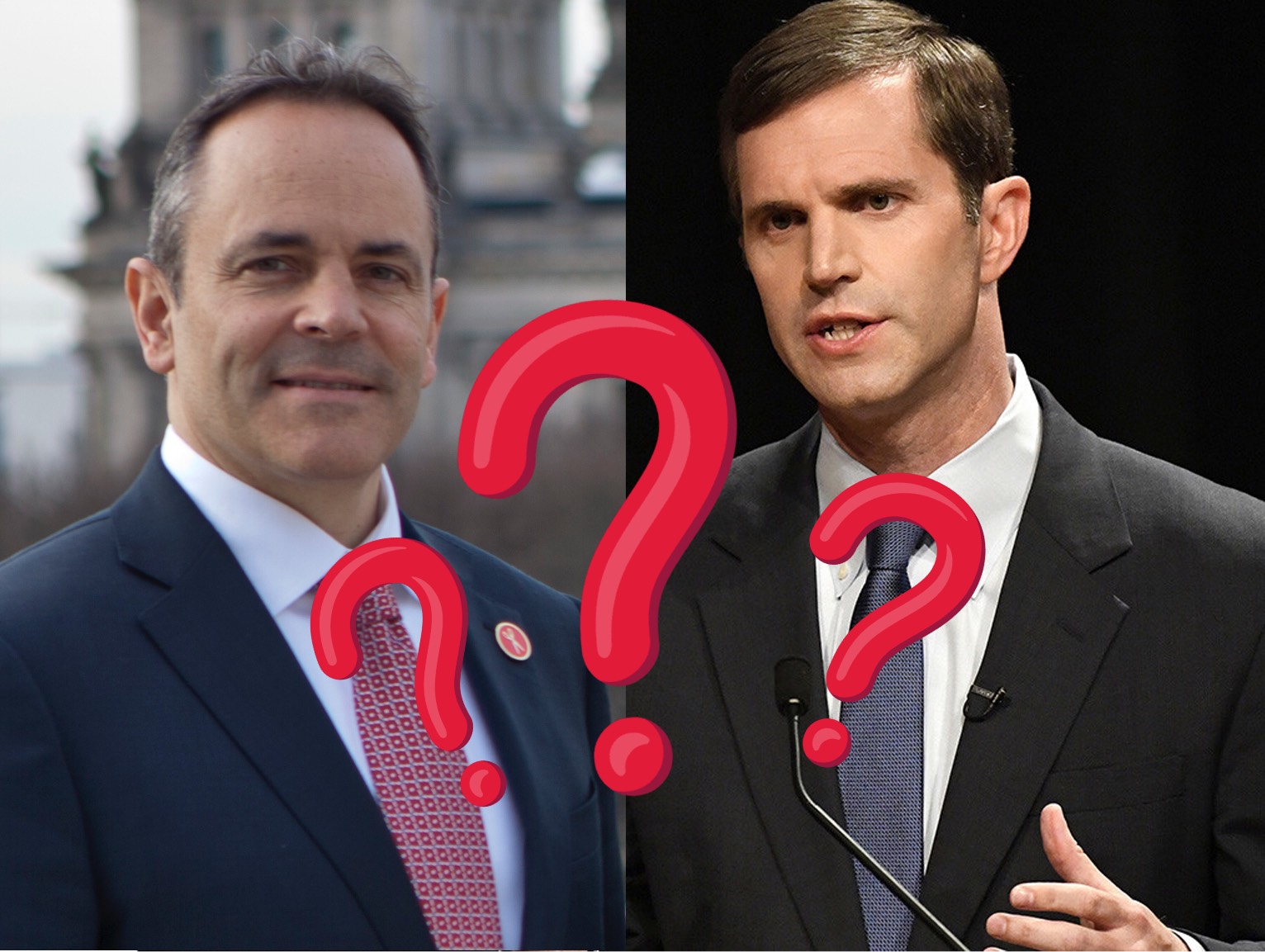 Unless you live under a rock, you would know that the Kentucky gubernatorial election is quickly approaching. On November 5th, many Kentuckians will cast their vote for their new governor, Andy Beshear or Matt Bevin. What follows are some simplified facts and bios about both candidates, so you can have a glimpse into their values. 

Andy Beshear is representing the Democratic party. If his last name sounds familiar, he is the current Attorney General and his father Steve Beshear was governor from 2007 through 2015. Following his father's steps, Andy Beshear is continuing the family tradition.

Beshear's policies run fairly liberal. According to his website, his mandate includes strengthening public education (pensions), making healthcare more affordable, repairing our economy, and reforming the criminal justice system. With all of these in hand, he is hoping to win over Kentucky.

He faces some backlash over his real reason for running. Opponents say it is just for the family name and fortune. Another reason is that some people don't trust him due to unlawful situations that occurred during his father's administration. He has never been formally charged for any unlawful activity.

Matt Bevin is the Republican incumbent candidate. He has held the position of Kentucky Governor since 2015. His website states he values Kentucky's financial foundation, small businesses, healthcare, protecting and strengthening our communities (pro-life, adoption, opioid epidemic, criminal justice reform, sexual assault victims, good samaritans, religious freedom), and serving those who serve us.

During his time as governor he has decreased the unemployment rate and income taxes. He also has increased the median household income and has drawn companies to Kentucky through capital investments. 

Others are not fond of his pension reform plan. It featured cuts in retirement benefits for educators and public employees. He has also threatened to end the Medicaid expansion throughout Kentucky. Critics of Bevin say he supports the opioid manufactures opposed to the people because he has blocked multiple lawsuits by Andy Beshear to opioid companies.

Remember to use your right and vote on Tuesday, November 5th. Informed voting is one of the most important things that you are able to do and I hope I have provided you with unbiased information. Go vote!