New faces running the show for Cross Country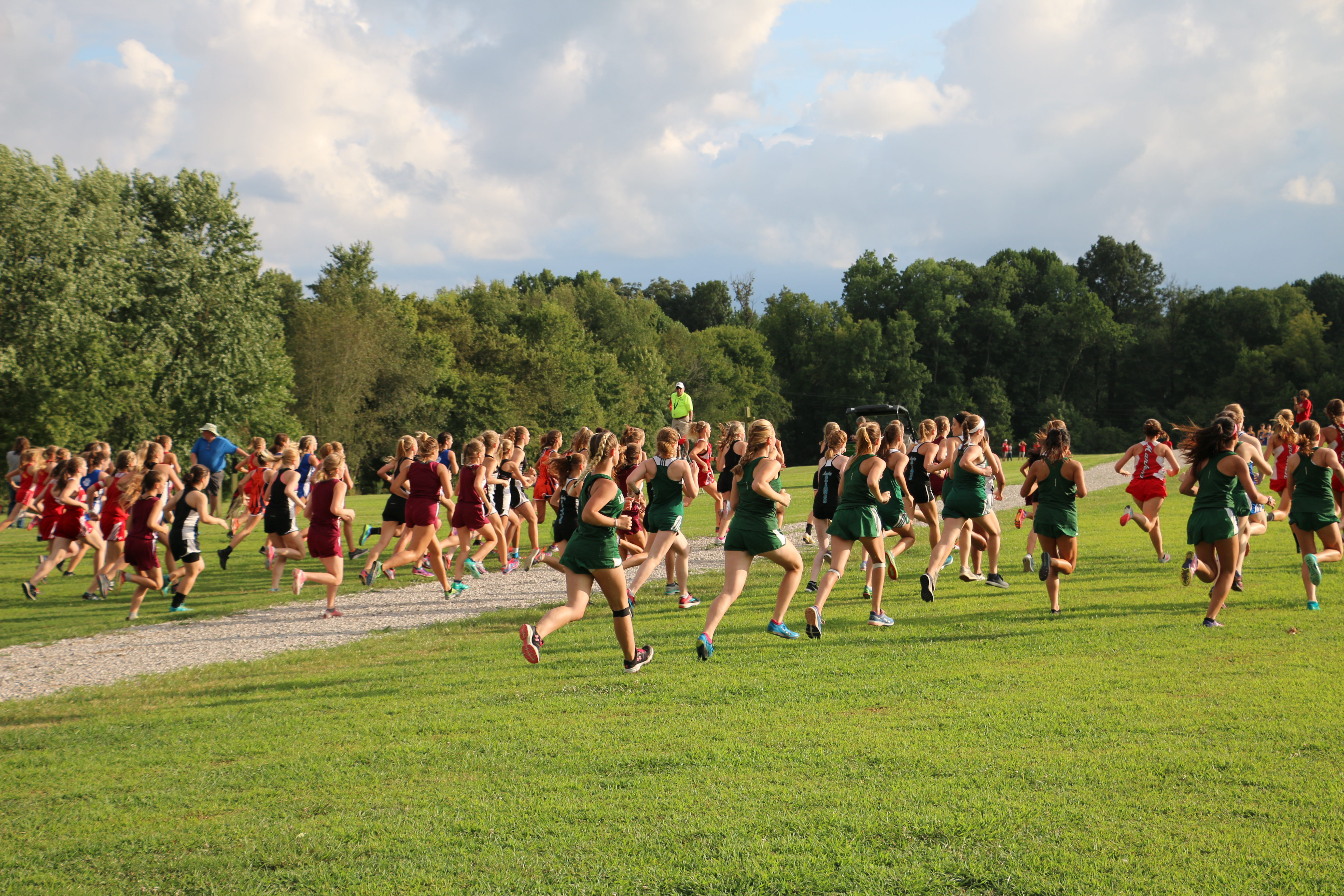 Here at Owensboro High School, Cross Country has been a revolving door for coaching, with leaders coming and going every few years since the early 2000's. Most recently, there was one head coach for both boys and girls teams, but starting in fall 2020 there will be seperate head coaches for each team.

The new girl's coach is Matt Morris, who has been at OHS for two years and is currently the girl's Track and Field coach. Before moving to Owensboro, he was the Track and Field coach and taught for two years at Muhlenberg County, and also served as an assistant coach of the long distance program for the Track and Field team at Mclean County. In all, Morris has coached around a total of 10 years. After taking a year off of teaching to earn his Master's Degree, Morris had the opportunity to teach here at OHS and he became the head coach for the Girls Track and Field in April of 2019.

Morris says running Cross Country begins with a strong core of students who are dedicated to work year round on improving themselves. In recent years, there have been a low number of girl's Cross Country and Morris says he plans to increase the numbers and build a strong team who will work hard for each other and grow stronger mentally and physically. "Getting through the grind of conditioning has a way of creating focus and perspective," Morris said, "It gives an opportunity to create a sense of unity among the team while they endure challenges of every workout together." He says his main goal is to create responsible teens and young adults in society.

The boy's coach is Keith Jared, who currently teaches at Emerson Academy. Jared previously coached Cross Country and Track at Calloway County for 12+ years.His family brought him here about three years ago and there was a job opportunity in the OPS district, so he took that chance right away.

"There is no secret to success," Jared said, "It's going to take hard work and consistent effort, on and off season, to accomplish your future goals and reach the level of success that Owensboro would be proud of."
Jared says his goal is to personally meet the great core of runners and improve them from last season, and increase the numbers in people participating. Jared said, "Owensboro has a great tradition of success in the running community, and I want as many students as possible to experience that success and to be a part of that long tradition." He also would love to see his team compete for a spot to represent Owensboro at the state meet in Lexington. The XC team is in Region 1 class 3A, which is one of the toughest and deepest regions in the entire state. He sees the talent that is presently on the team and he knows there is talent hidden in the halls.
"Cross Country is the best of both worlds," he explains, "for one you are competing individually to be the best runner you can be, but on the other hand you are taking several individual efforts to see how your team stacks up against other teams. It's a minimalist sport with no ball, pads, gloves, or rackets," Jared said, "It's just you lined up against the other runners and your training and heart will determine the outcome." There's a lot you can learn about yourself by running. He still loves to run and he likes to do some miles alongside his team.