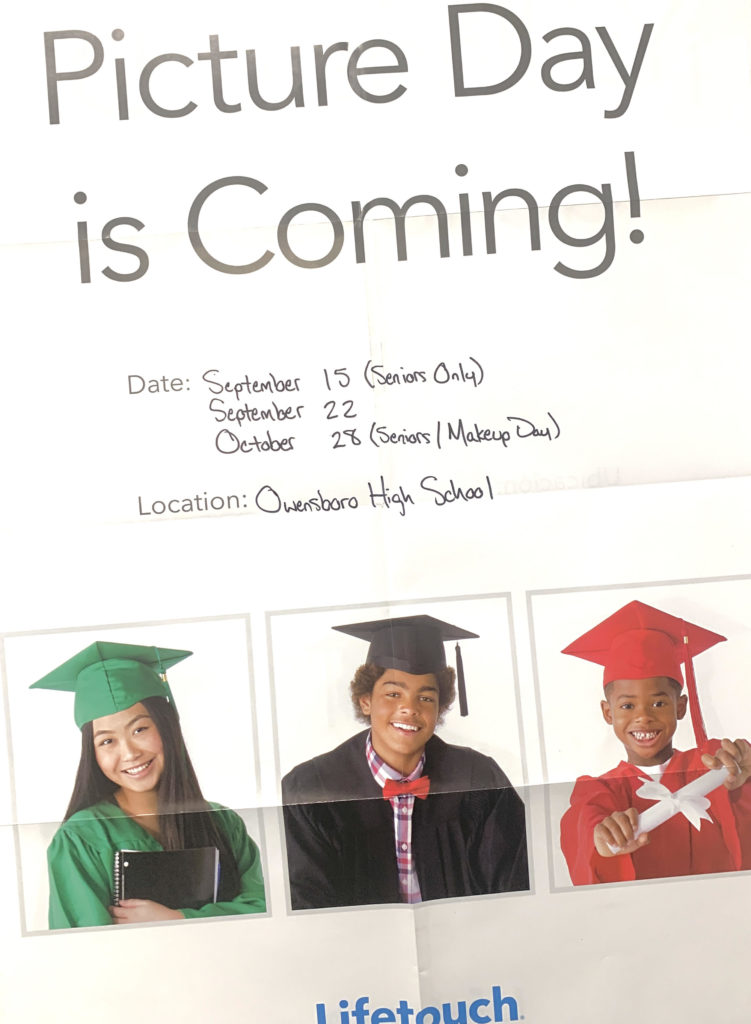 Picture Day is coming up soon for the students and staff at Owensboro High School. While order forms will be distributed in Advisory over the coming days, there is still information that everyone needs to know concerning dates and protocols.
September 15–Seniors Only (FULL)
The first day for pictures will be Thursday, September 15 for SENIORS ONLY by APPOINTMENT ONLY. There are no open time slots available at this time (read below for the alternative date). Seniors, if you have a scheduled appointment for this date, it is crucial that you arrive at least 10-15 minutes early to avoid schedule issues. If you are late to your appointment, you will have to wait until October 28. Additionally, if you are not scheduled for this date, do not come hoping to slip into a slot.
September 22–Freshmen, Sophomores, Juniors
Pictures for Grades 9-11 will take place on Thursday, September 22. You do not need to make an appointment for pictures on this day. Just be sure to have your completed order form and money (or have purchased online) with you on this date.
October 28–Seniors/Makeup for other grades
Friday, October 28 will serve as a second date for seniors to take their pictures, as well as a picture makeup date for all other grades. Seniors, please make an appointment on SignUpGenius.com for this date. All other grades, if you intend on ordering pictures and missed the original date, be sure to bring your picture order form and money on this date.
If you have any questions pertaining to Picture Days 2022, please email Mr. Houston (todd.houston2@owensboro.kyschools.us).