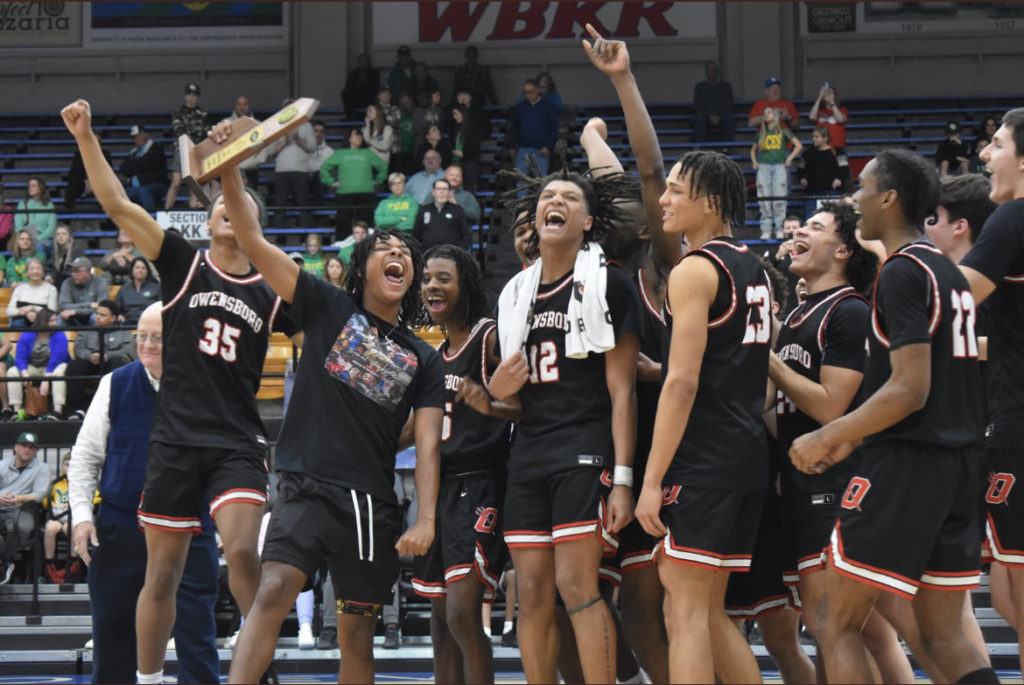 By: Hanna Chancellor
The Red Devils fought hard last night, as they defeated Owensboro Catholic (again). But this time, the 3rd Region Championship was at stake! OHS had the lead right out of the gate with the score at the end of the first quarter being 22-7. After that, it was almost impossible for the Aces to crawl back due to our strong defense, as well as how much momentum we had already claimed.
The Devils kept that momentum throughout the next quarter with the halftime score at 35-21. Our starters came out in the fourth quarter, up 62-41, and O'Cath fans started flooding out of the Sports Center. But the gym was as rowdy as ever. For the first time since 2019, the Devs are rolling back to Rupp after defeating the rival Aces 63-41.
Our leading scorers last night were: Carbon (31), Webb (12), Moss (10), and Powell (5). Following the game, the team received the 3rd Region Champion trophy as the student section stormed the court to celebrate. Parents, friends, and fans gathered and watched the famous rite-of-passage as the coaches and players took turns cutting down the net as OHS reclaimed their place atop the 3rd Region. The Devil's season continues next week, as we will take on Ashland on Wednesday (March 15th) at Rupp Arena in Lexington at 8:00 PM. Stay tuned for more information on that, themes, travel, etc. Get pumped OHS!!
#FILD